Join TDS for a play and post-play discussion at Diversionary Theatre. Laura Dorwart and Jason Dorwart (both PhD students in UCSD Theatre and Dance) will select an optional pre-show reading, and host a discussion immediately following the play. We have reserved a section of the Diversionary Lobby where we can hold the discussion after the performance. We're very lucky to have two specialists in disability theater to guide this meeting of the TDS readin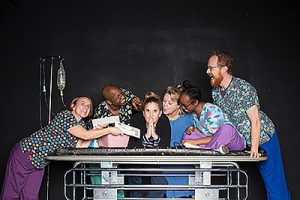 g group.
Saturday, March 11
TDS Reading Group Meeting
WELL (a play by TONY winner Lisa Kron) at the Diversionary Theatre
a 2pm performance of WELL and
post-show discussion with Laura Dorwart and Jason Dorwart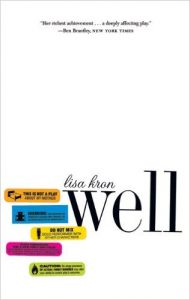 While TDS cannot cover the cost of your ticket, we were able to reserve a block of seats at a reduced price. You can simply buy their own ticket online using a discount code; the  code is valid through Feb 25th, well in advance of the show, so please plan ahead. Purchase your tickets here using our discount code. Please email chartblay@ucsd.edu if you did not receive the listserv message with the discount code.
You can read the text of WELL as a digital access book via the UCSD library (access using a ucsd email log in).