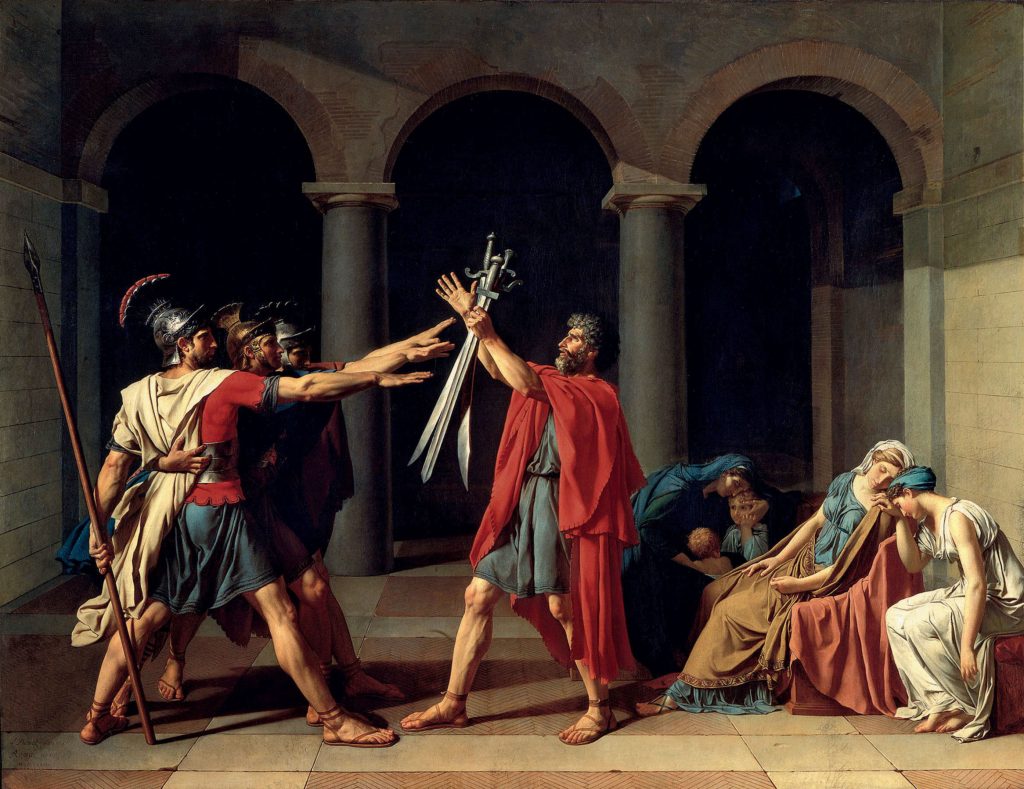 This is a painting by David called The Oath of the Horatii, and it is an example of a merging between the sensual and intellectual.
When it comes to the sensual, viewers can clearly see the emotion coming from the women in the painting, as they are depicted in an emotional and tear-jerking moment, because they don't want the men to go to war.
However, the painting combines the sensual with the intellectual, as seen on the left side of the painting. The men's willingness to go to war for their nation represents the intellectual, as they are willing to sacrifice their own lives in order to do what is best for their own land. They realize the bigger picture, and see that it is more important to serve their nation than to serve themselves.
It helps viewers become better morally, because it pushes them to become more patriotic and promotes that people should do more things to help the nation they live in.