Hello all!
I'm excited to talk to you in class tomorrow about your ongoing projects! For your reference, here are some quick instructions on how to post oral history recording to the ROHP website. If you have any questions about any of the steps below, please feel free to ask me a question in the comments.
Adding audio to a post is as easy as adding images. You simply click the same button "add media" above the text editor to upload your audio file. After selecting the newly uploaded file, click "insert into post."
Please note that there is a 300MB file size limit. If your file is larger than 300MB, try shrinking the file using through the free online service MP3 Smaller: http://www.mp3smaller.com/.  Selecting "Medium File Size" should do the trick, but make sure to listen to a small portion of the interview before posting to make sure the sound quality is preserved.
Write a summary about the nature of the interview. Who is the subject of the interview? Where did it take place? What was discussed? What parts of the interview did you find particularly interesting? If the professor has made a specific assignment for this post, please defer to their instructions instead.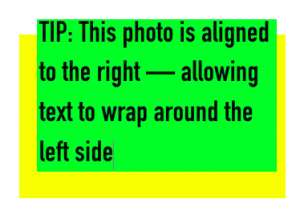 Before publishing, click the category "oral history" (to the right of text editor). Selecting this category will allow us to organize the oral history posts in their own section on the website.
Once you publish the post, you will see a media player like the sample media player included here at the top of the post. (Please disregard the contents of this particular audio recording, it is only to show you what the player should look like.)
Tip: Don't forget to add a featured image to your post. You may also want to scatter other images throughout your post. Try playing with the image alignment, placement, and size of the image to improve the joint presentation of image and text.
Have suggestions about how to improve the look and feel of any aspect of this site? Please let me know in the comments!