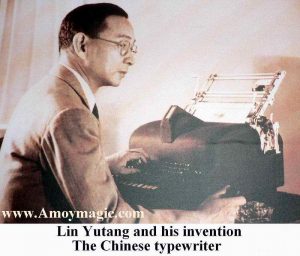 Prof Tom S. Mullaney of Stanford gave a mesmerizing talk yesterday at the Chinese Historical Museum for the opening of his exhibition "Radical Machines."
From a racist turn-of-the-twentieth-century cartoon, to a dance hit by MC Hammer, to an episode of The Simpsons, the phrase 'Chinese Typewriter' has enjoyed a long career as a cheap joke. Behind the joke is a fascinating story about the information age, dating back to systems worked out in the 1860s for transmitting Chinese over telegraph cables in Morse code.
Mullaney's story culminated with the 1947 release of Lin Yutang's typewriter, featuring an 'eye' that displayed eight alternative characters with the striking of two keys. The lecture stressed the Occidental arrogance behind Chinese Typewriter jokes, and implied that the exquisite solutions offered by Lin Yutang and other Chinese inventors represented a blow against cultural imperialism as well as a precursor to the latest developments in digital technology. Neatly side-stepping the Romanization of written Chinese, these men envisioned the kind of conceptual algorithms between input and output currently at frontier of telecommunications.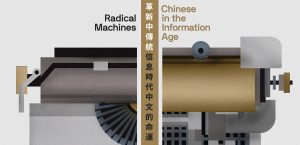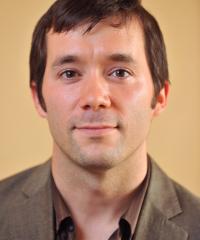 Mullaney seemed genuinely impressed by the Q&A, including the usual sharp queries from members of Science Studies. The brilliance of Yelena Gluzman's question about analogies with stenography had him asking what was in the San Diego water. After the talk, he was readying himself to lead us over to the exhibition, located in a building a block away, when he was blindsided by the museum's hospitality. After blushingly accepting a commemorative plaque, he was then serenaded along the street by drums, cymbals, and dancing dragons, provoking a bit of envious muttering from us fellow academics straggling along behind.
If you missed the talk, don't worry, the exhibition is on till April, and Mullaney will be down to give another tour on February 25th. Many thanks to Nir Shafir for suggesting this provocative, informative, and entertaining event. Not just a charming distraction from you-know-what, but a substantive antidote.