I studied abroad in Fall 2017 in Beijing, China through UCEAP. It is the most special highlight of my entire college experience, and there are many memories I constantly think of from my time abroad. One of my favorite moments abroad happened unexpectedly but remains to be one of the most profound memories I have of my study abroad experience because it showed me the progress I had made in learning Mandarin and reminded me how important it is to learn from and get to know other people. This moment happened after I had been in Beijing for about three months.
I was heading to my internship using public transportation and decided to get on a bus that I knew would take me to where I needed to go but that I had never used before. I got on the bus and realized that the next stop (written at the top of the bus in Chinese) said the airport, proving that I may have gotten on the express bus of the same bus line rather than the normal bus. The airport was very far away, and a stop that was not along the normal bus route would have gotten me to my internship way too late.
In Beijing, there were often two people who worked on the buses: the bus driver and someone who sat in the middle of the bus to make sure that everyone tapped their bus cards on the way out. So when I realized I may have gotten on the wrong bus, I asked the bus attendant sitting in the middle of the bus if we would stop at the stop I needed to get to (I asked in Mandarin). She said yes, so I was very relieved, but then she also got out of her seat and offered for me to sit next to her. We then had a conversation for the rest of my bus ride, about 15 minutes, about our lives and where we were from.
This was one of the most special experiences I had in Beijing during my study abroad program because it allowed me to connect with someone from a completely different background–someone I wouldn't have connected with if it weren't for thinking I got on the wrong bus. It was also a testament to how much my language skills had improved within the three months I had already been there, which was an eye-opening experience for me as our conversation was rather seamless and I wasn't nervous jumping into a conversation with a native Mandarin speaker I had never met before.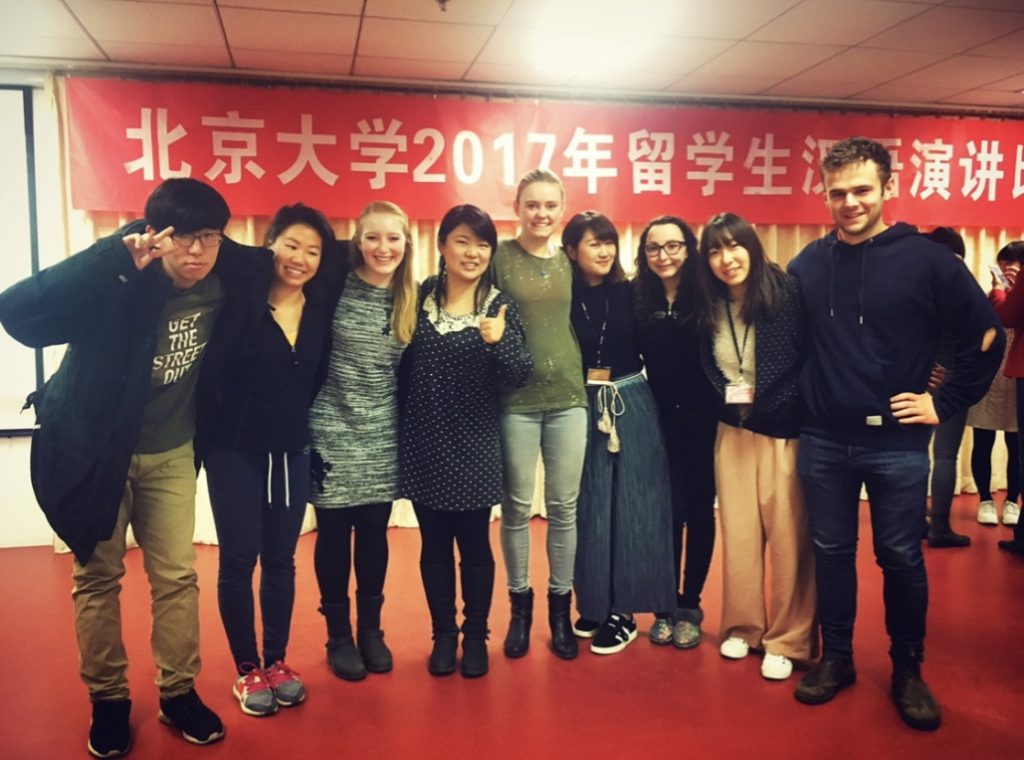 The most significant realization I had from this experience was how valuable it is to get the opportunity to connect with people from other countries. Because of this experience, I make it a goal to go out of my way to have conversations with people I may have never met and to take advantage of the opportunity to learn from people of a different background and culture. There were so many amazing moments during my four months of studying abroad in China, but this moment was particularly life-changing and something I think about often in my day-to-day life back in the States.