I don't know about you, but I LOVE good food, especially when it's tucked away in cute cafes. As someone with a dairy allergy, there were times when it was hard to eat in Korea. To avoid getting sick, I refrained from a lot of desserts and dishes. That was until I discovered two great vegan places in Seoul.
The first place I learned about was The Bread Blue (더브레드블루), located just a twenty-minute walk away from my dorm at Yonsei. I loved getting their vanilla latte and classic pastries after a long day of class or as a treat on the weekend. My favorite pastry had to be their sweet potato bread, but, let's be honest, I loved everything they had to offer. When I moved from my dorm to an apartment, I went there most mornings to get my breakfast and morning coffee–it was so fun to feel like a local and get recognized by the employees there!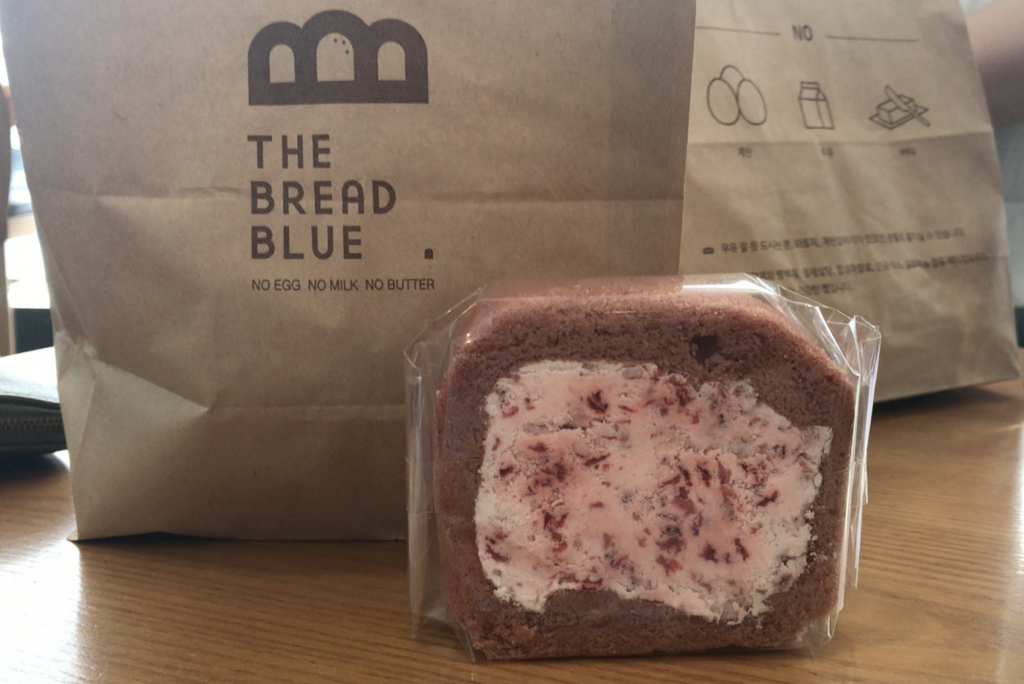 As much as I loved The Bread Blue, it paled in comparison to Yummyomil (야미요밀), an amazing vegan bakery and restaurant in Hapjeong. A quick bus ride from the stop outside my apartment in Sinchon took me to a heaven filled with coffee, burgers, sandwiches, and pastries! I was saved by their almond milk latte and baked goods (my favorites being their red bean cream-filled buns, sweet potato apple crumble bread, and brownies). I also became obsessed with their "ham" and apple sandwich, filled with plant-powered tasty goodness! I did not try one of their burgers, but, by the number of people ordering them, I think it's safe to say those are delicious too.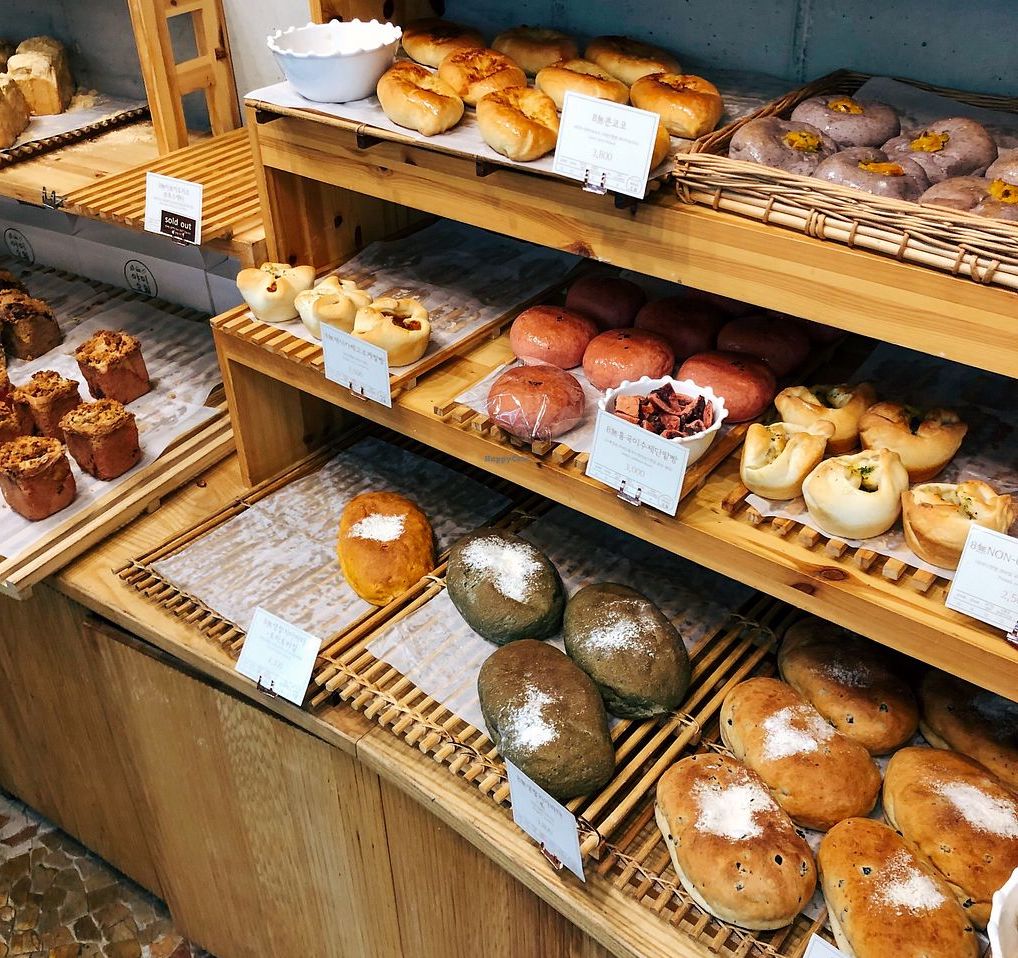 Even a year later and with plenty of vegan food places at my disposal in California, I find myself missing The Bread Blue and Yummyomil. It was so great to find places that I wanted to return to time and time again; it made me feel like I had found my place in Seoul, especially when I was living on my own in a studio apartment after my summer program ended. Both restaurants were off the beaten path, but I am so glad I made a point to find them. These hidden gems transformed my experience with food in Korea, and I hope everyone who finds themselves in Seoul finds themselves in these restaurants too!