In Summer 2019 I had the privilege of studying abroad in Puerto Escondido, Mexico which is in the state of Oaxaca. My trip was short (only four weeks!), but I managed to stay busy between clinical rotations, Spanish classes, dance lessons, and eating my way through the town. While every day certainly felt like an adventure, my favorite and only excursion was to Laguna Chacahua.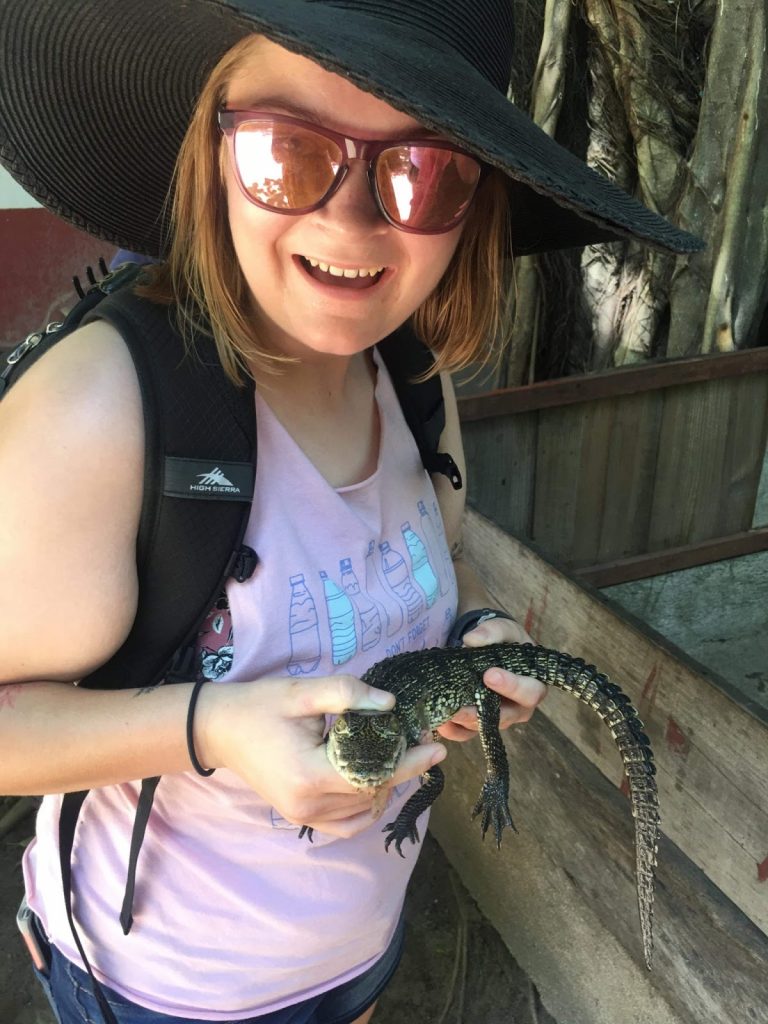 Laguna Chacahua is a beautiful lagoon about 50 minutes north of Puerto and full of life. After arriving at the dock, my group was given a tour of the lagoon on a boat which included learning about the wildlife and the community of people who live in the islands of the lagoon. Eventually, we made our way to a crocodile sanctuary where we got to see crocodiles a little bigger than a water bottle to upwards of 20 feet long. Following that we had lunch at a small restaurant on the beach where they cooked delicious fresh-caught fish with fixings to build your own taco and we were able to swim near where the lagoon meets the sea. We spent a lot of time swimming, exploring on our own, and waiting for sunset so we could see the water light up with bioluminescence. The bioluminescence was incredibly cool and swimming under the moonlight in the warm lagoon water with my friends is one of my fondest memories from the trip.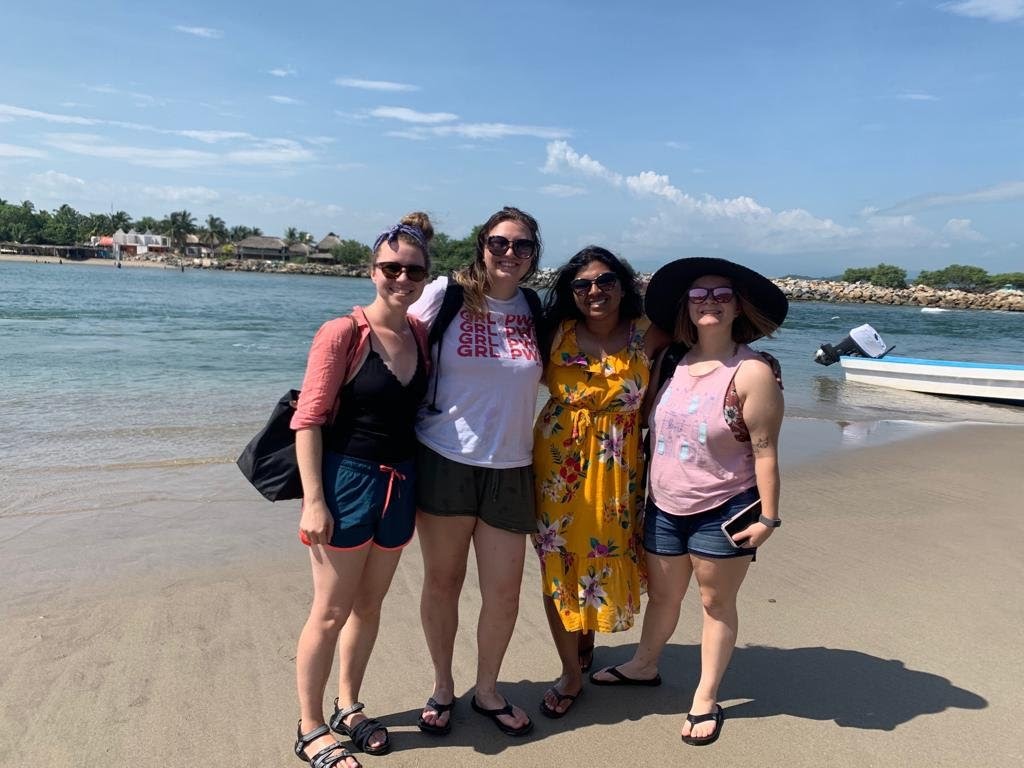 To end a beautiful and fun day we rode back to the dock, eating fresh mango along the way and reflecting on our favorite parts of the day. If you ever find yourself in Puerto I highly recommend taking the trip up to Chacahua and experiencing the beauty for yourself.