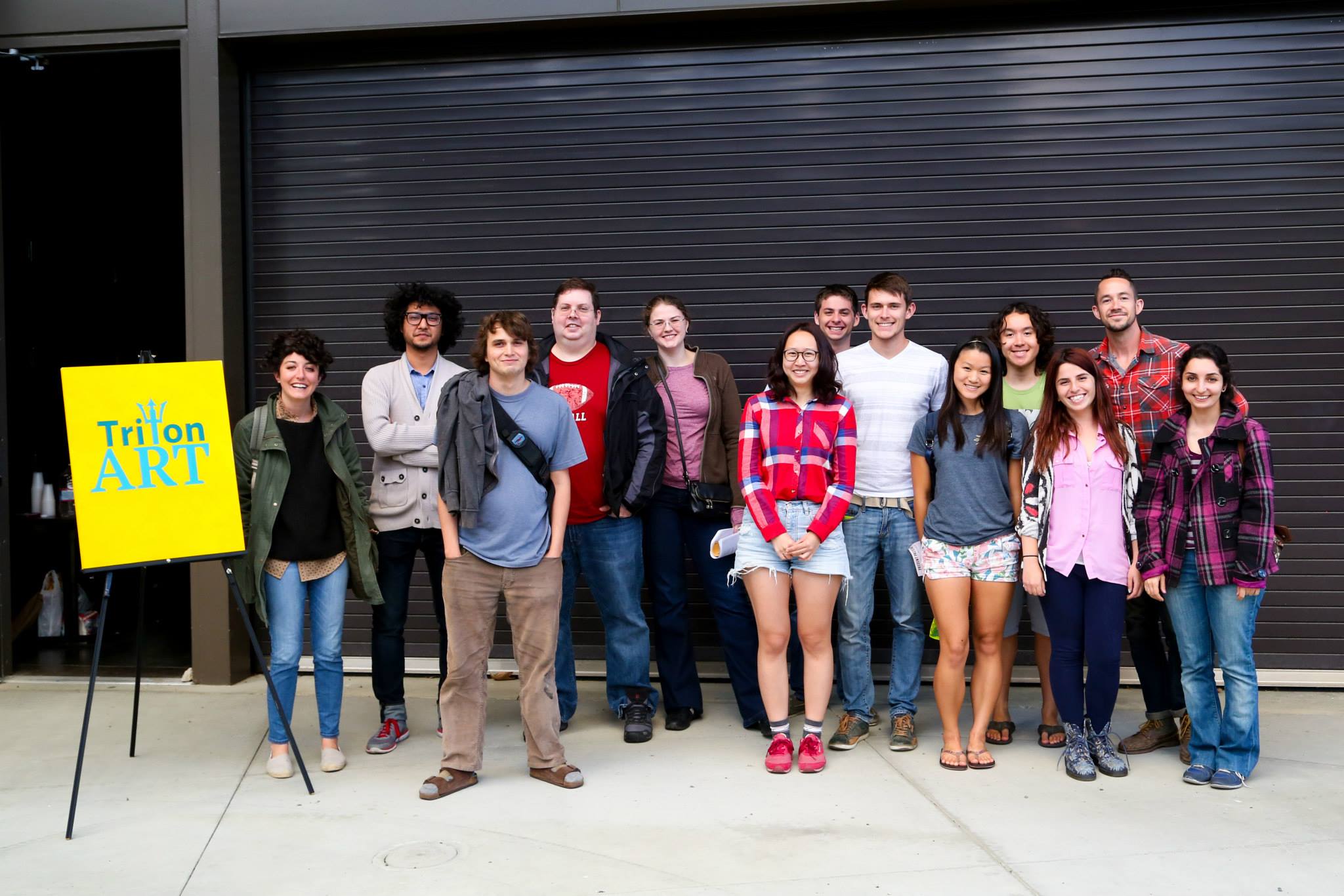 TritonArts is an Arts organization made of alumni from the Arts & Humanities with the goal of building a diverse, collaborative, and flourishing interdisciplinary Arts & Humanities community at UC San Diego. By bringing together artists, writers, and thinkers, Triton Arts both promotes student and alumni art practice and research, and support campus-wide culture of consistent social and community engagement in the arts.
Open to students from every discipline, Triton Art has aimed to share the arts and humanities with a community where the majority of students are preparing for careers in STEM fields. Oftentimes, students outside of the Division of Arts and Humanities do not get the experience of being around artists or creating art in the classroom. Triton Art aims to fill that gap by breaking the barriers imposed by the traditional lecture setting and establishing a space in which members are comfortable to create, critique, or simply talk about art. The Triton Art team is composed of event attendees, active members, and board members who come together in a friendly, fun, and academic organization.
Founded by Visual Arts alum Farshid Bazmandegan in Winter 2015 and over the past three school years alone, Triton Art has had 50 events such as social events, workshops and art exhibitions. Triton Art's events have hosted a total of around 1000 people, from undergraduate Computer Science majors to Fine Arts Students. The only requirement for membership is an appreciation for art and the events are open to anyone who is interested. Triton Art also emphasizes the importance of teamwork and leadership within an organization and its necessity in order to achieve a well-rounded community.