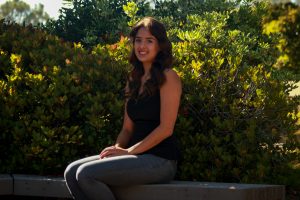 Welcome to TYE, I am so glad you have chosen to take this course!
Being a Transfer student can be overwhelming, don't worry you're not alone! We have a Transfer community that is here to support you and I will be a resource for you along the way!
My name is Jaclynn Navarro,  I was also a transfer student just like you! For community college, I attended  American River College in Sacramento.  Yes, that is the Capital of California for a reference if you are unfamiliar with the area. I am a Communication major with a minor in Business, my emphasis is on marketing and organizational communication. I have a passion for health and nutrition.
I am looking forward to getting to know each and every one of you!