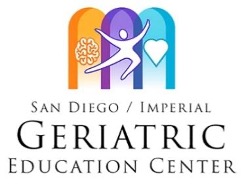 We co-lead The San Diego/Imperial Geriatric Education Center (SDIGEC) with San Diego State University, which is a Geriatric Workforce Enhancement Program funded by the Health Resources and Services Administration of the U.S. Department of Health and Human Services. Through this grant and other division initiatives, we have established partnerships with several local community organizations to expand our training efforts.
---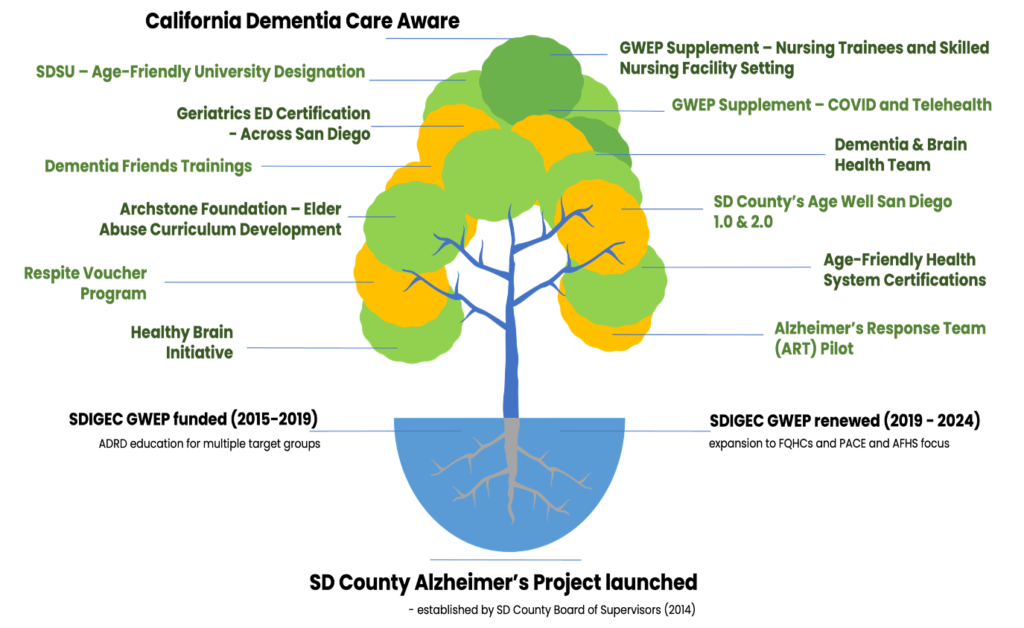 ---
Collaborative Projects with Other GWEPs: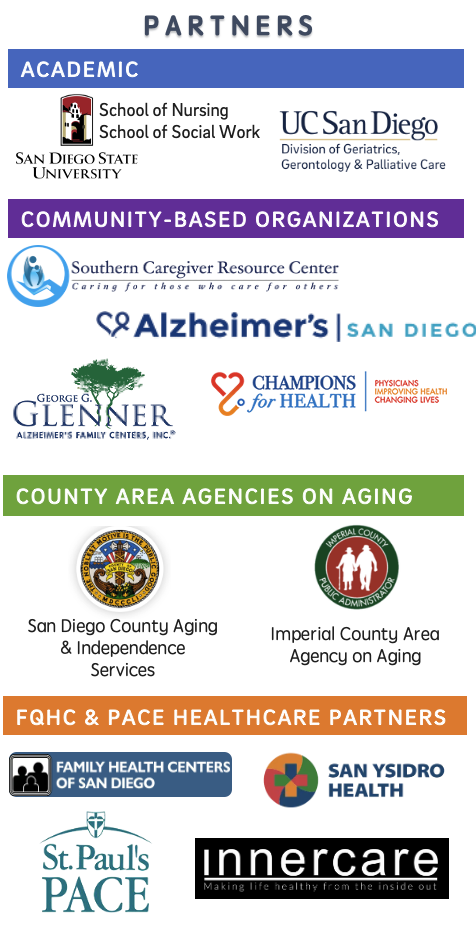 ---
HIGHLIGHTS
New Materials & Resources:
• Updated SD Alzheimer's Project Clinical Guidelines Booklet
• Dementia Friendly Activities Toolkit and Communication Cards – tools for caregivers
• Virtual Dementia Challenge Activity designed to simulate sensory and cognitive changes
• Geriatrics Escape Room Activity (created by geriatrics fellows to train fellows and residents on the 4Ms): Devlin S, Guan J, Reichstadt J, Sladek E, Gupta R. The University of California San Diego Geriatrics Escape Room: A Didactic Innovation. J Am Geriatr Soc. 2021 Jan;69(1):E1-E3. doi: 10.1111/jgs.16913. Epub 2020 Nov 3. PMID: 33140847.
• "Using Improvisation Techniques to Teach Communication Skills for Dementia Care" – Interactive training for fellows and other trainees
---
Workforce Enhancement
• Dementia-Focused Internships – SDSU Nursing & Social Work Students
• Bidirectional Rotations (e.g., FHCSD – UCSD)
• Hiring of Fellows at FQHC PACE Sites and Students at Partner Organizations
• Community Partners Educating Health Professions Students and Healthcare Providers
• Gerontology and Dementia Curriculum – Medical Assistant & CNA Students – Imperial Valley
---
Age-Friendly Health System Recognition
• Level 2: UC San Diego & Family Health Centers of San Diego
• Level 1: San Ysidro Health / SD PACE & St. Paul's PACE
• All Healthcare Partners currently enrolled in GWEP-CC AFHS Action Community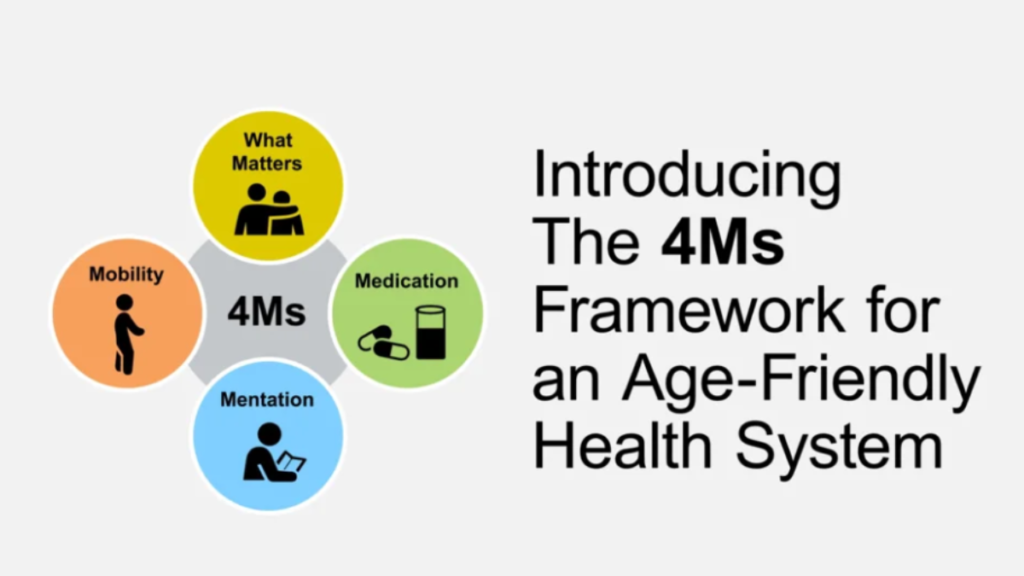 ---
Collaborative Projects with Other GWEPs
• Elder Abuse Training Curriculum for Residents and Fellows: https://keckschool.aomlms.com/course-catalog
• Dementia Care Aware Initiative through the California Department of Health Care Services: https://www.dementiacareaware.org/
• Publication on Partnerships with FQHCs During the Pandemic: Gibbs L, Rousseau J, Tumosa N, et al. Pioneering COVID-19 Pandemic Partnerships: Federally Qualified Health Centers and Geriatric Workforce Enhancement Programs Work Together to Care for Diverse Underserved Older Adults. Gerontology and Geriatric Medicine. 2022;8. doi:10.1177/23337214221122523