The San Diego Alzheimer's Disease Resource Center for Minority Aging Research (AD-RCMAR) is one of only eight AD-RCMARs across the United States. Established in 2018, the purpose of our center is two-fold:
1) To enhance the diversity of researchers studying Alzheimer's Disease and Related Dementias (ADRD) by focusing on the recruitment and career development of scientists from underrepresented backgrounds; and
2) To fill critical gaps in ADRD research, with a particular emphasis of our Center on ADRD research focused on Latinos.
Our Center is a joint partnership between the University of California San Diego and San Diego State University.
---
Deadline Extended! We are now accepting applications for one-year pilot project awards of up to $35,000 for the 2022-2023 academic year! Please view the call for proposals below. Letters of intent are due by 5pm PST on Monday, January 24, 2022.
---
Welcome SD AD-RCMAR 2021-22 Scientists!
Congratulations to our 2021-22 cohort!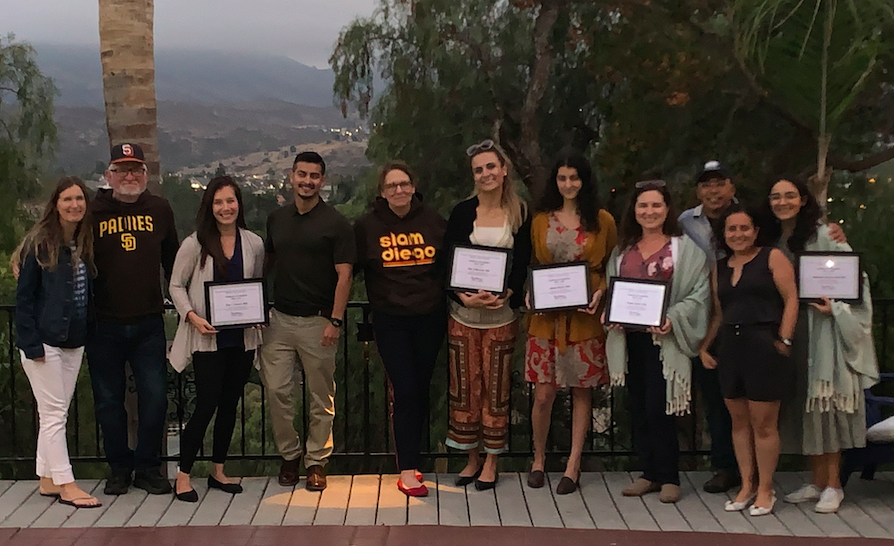 ---
---
---
Find out more about the importance of understanding Alzheimer's Disease in Latinos in this Op-Ed from the Los Angeles Times authored by Dr. Hector Gonzalez, one of our Principal Investigators. View article here