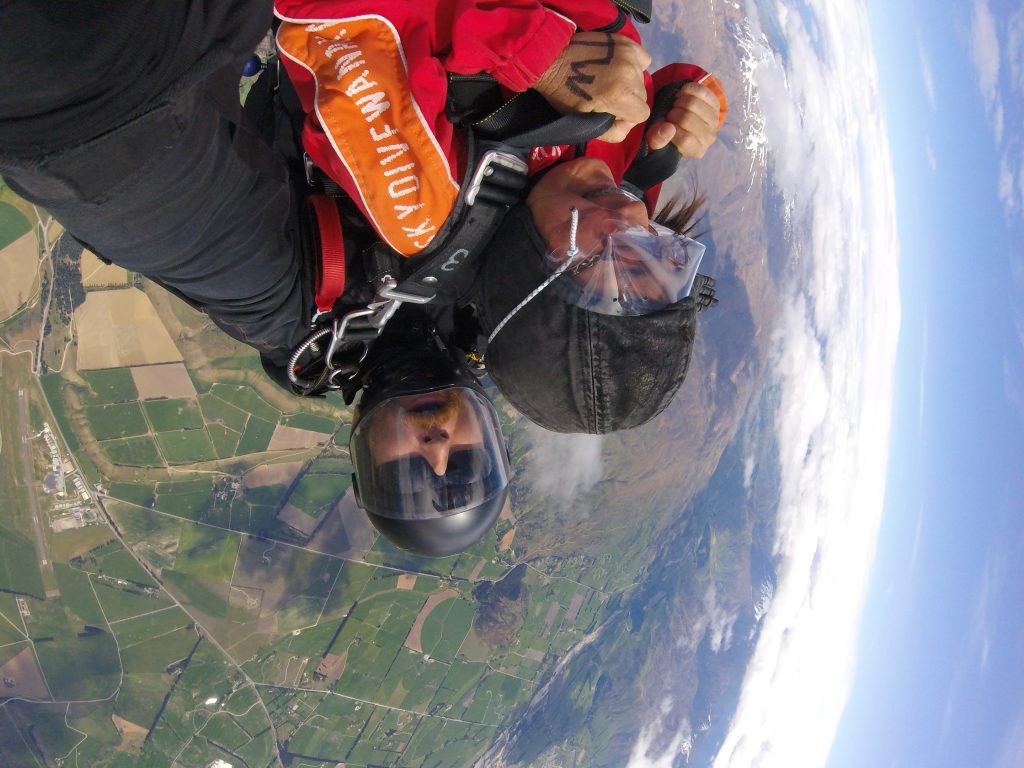 4 hours before (one supposedly lazy afternoon in October 2018): My three friends and I walked into a travel agency hoping to kayak in the serene waters of Lake Wakatipu in Queenstown, New Zealand. Thirty minutes later, we were running down Shotover Street, saying "oh shoot, oh shoot, oh shoot" while scanning the crowd for our fourth friend who had wandered off to the waterfront.
3 hours before: We had ten minutes to hightail it back to our hostel, change into proper attire, find our wayward friend, and catch the bus that would take us to Skydive Wanaka.
2 hours and 50 minutes before: I spent the one-hour bus ride through the Crown Range from Queenstown to Wanaka silently piecing together the string of events that led up to us spontaneously skydiving:
The travel agent told us that all kayaks were booked for the day.
Upon seeing our disappointed faces, the travel agent asked how extreme we would want our alternative activity to be. We said that we were fine with anything.
The travel agent offered us an unclaimed discount where we would get 3 skydiving spots for the price of two! We leapt at this opportunity, fashioning a story about how my friend won this amazing discount from a dance-off during a pub crawl.
When the travel agent told us that we would be skydiving at 1 pm, we were like "oh yeah, we can make it tomorrow" and she said "no, no, no, it's…TODAY and the bus is going to be here in ten minutes."
I still have the 30-second recording of my friends and I telling this story to our very amused bus driver, with our voices filled with disbelief and punctuated with bouts of hysterical laughter.
1 hour and 50 minutes before: My friends and I apprehensively watched another plane take off after going through the orientation. Even the sign on the women's bathroom door served as a reminder to us about our impending doom, showcasing a "skydiva" symbol. Our names get called and we bid farewell (hopefully not forever) to our fourth friend who promised to take plenty of photos from the ground.
Sometime while up in the sky: The opening photo was snapped right as my tandem skydiving partner and I somersaulted out of the small plane. I was the first to fall because I had lost to my friend in Rock Paper Scissors.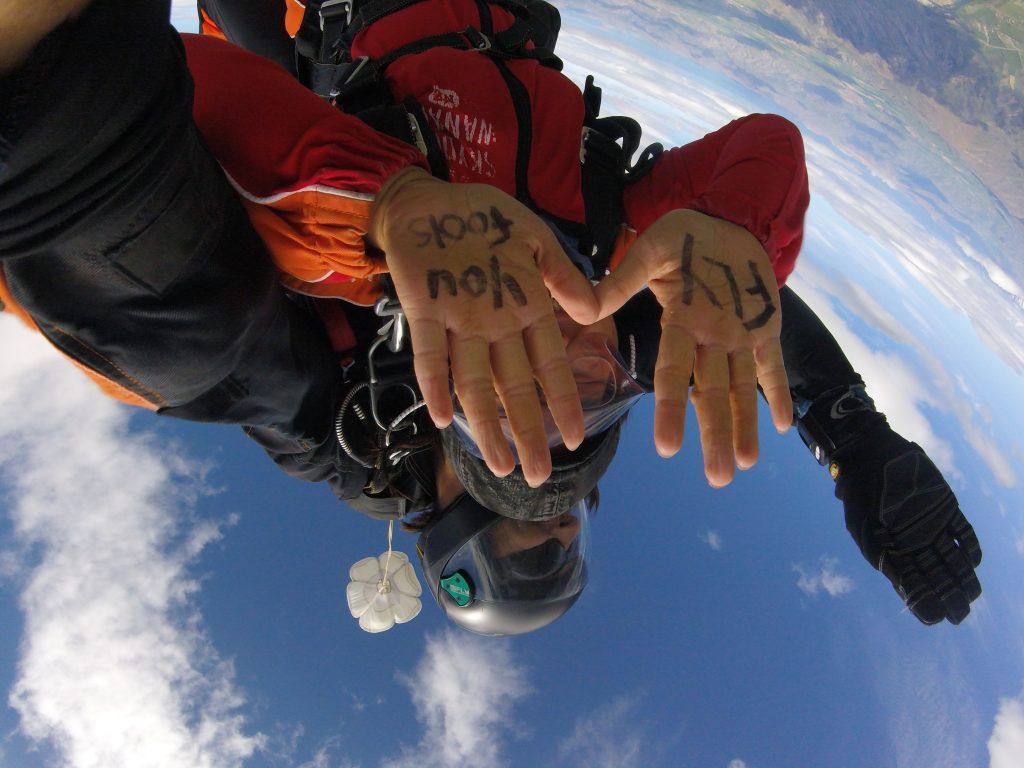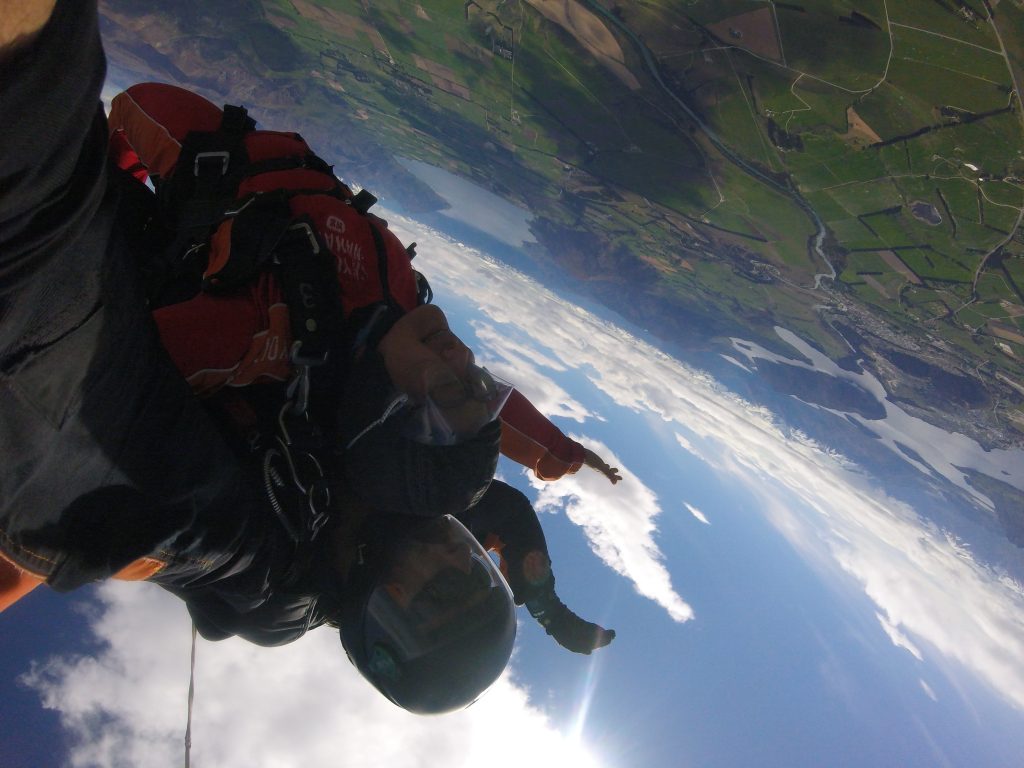 0 hours and 0 minutes before: Touchdown! When I glanced up at the sky, I spotted my friends lazily spiraling towards me in their parachutes. For the four of us, this four-hour whirlwind of events was certainly a nice flig—ahem, free fall, but it was an even better story to share with our friends and families back home. After all, borrowing the bungy jumping AJ Hackett's motto: it's "Crazy if you do it, crazy if you don't."