Last Thursday, we took our first class field trip to tour Chicano Park. Located in the historic Barrio Logan neighborhood, Chicano Park is home to the largest collection of outdoor murals in the United States, all of which represent the cultural heritage of the Mexican and Mexican-American community of San Diego.
Upon arriving at Chicano Park, I was struck by the juxtaposition of colorful expression in the wake of industrial infrastructure. Before enrolling in the Race and Oral History Project, I had never even heard of Chicano Park, so it was a fantastic experience to see the result of community activism first hand. The murals spoke to a variety of themes, but the most pertinent were those of resistance and Mexican identity. These themes spanned a wide variety of historical events, beginning with the mythical founding of Tenochtitlan, as seen in several pieces, and culminating with commentary on current the current issues of immigration at the border in at least one mural. Furthermore, these themes functioned almost as filters for other aspects of existence– there was an entire mural dedicated to female empowerment and resistance as seen through the lens of Mexican-American history. There was also extensive use of iconography, where hero figures from Mexican history were used either in the murals themselves or even sculpted, as seen with a large statue of Emiliano Zapata, a leading figure of the Mexican revolution.
Chicano Park is important as it is representative of a larger counter-narrative, where activists and artists came to together to create a living, breathing space for their community. The presence of memorials, living gardens, playgrounds, and murals depicting recent events show that Chicano Park is a space that is a firmly rooted part of communal expression.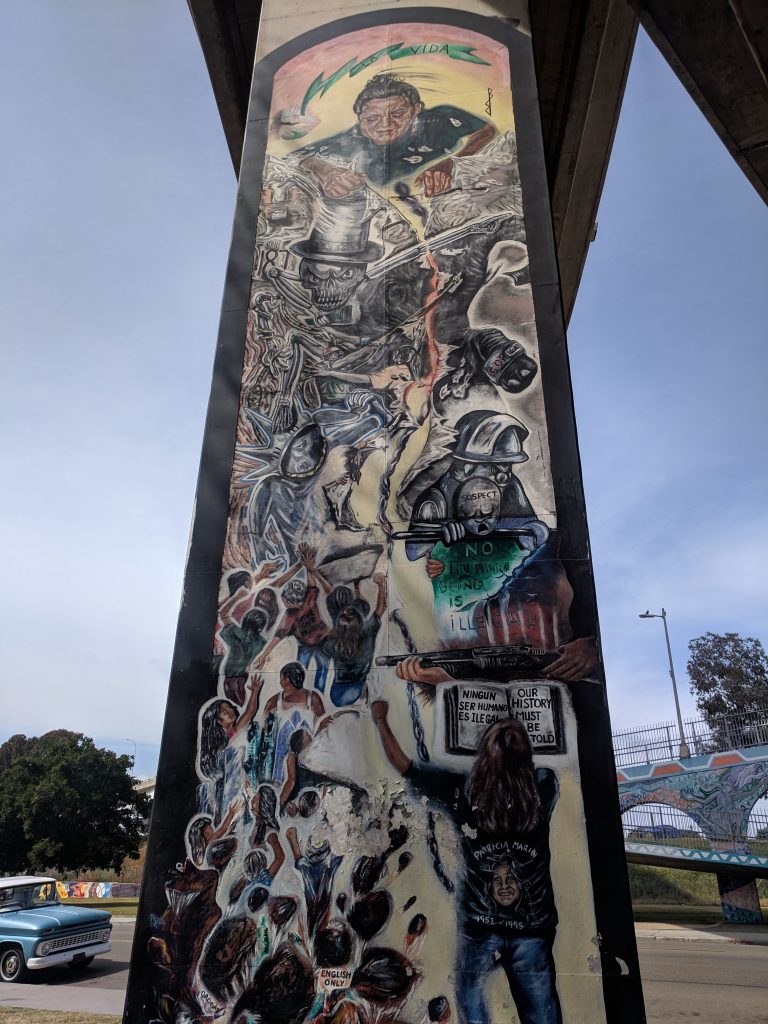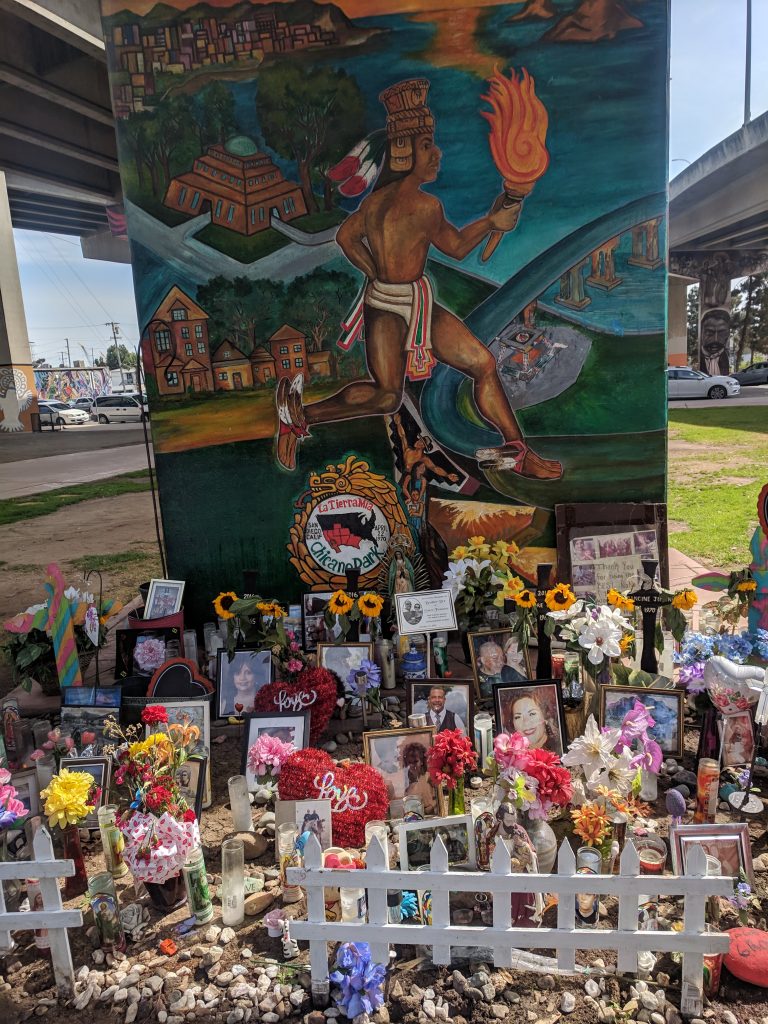 Statue of revolutionary leader Emiliano Zapata.

Mural referencing the current border crisis, directly addresses the impact of Catholicism and organizations that operate at the border, namely Border Angels.