---
We welcomed aboard our first student interns for the Race and Oral History Project during the Summer of 2020. With a growing archive of oral histories every year, the Race and Oral History Project aims to share these narratives with the public through an easy to navigate and visually appealing website.
The internship provided students hands-on experience with web design, an opportunity to work in a collaborative setting with UCSD librarians and faculty, and skills in designing a digital humanities project. With COVID-19 restrictions in place, the internship was held remotely from July 1st to August 15th of 2020.
The team met weekly to discuss website project objectives and progress of the website redesign. Over the six weeks, the team created an inventory of all oral histories and posts made on the website, organized the archive of oral histories from past quarters, updated content, improved the design and navigation for overall accessibility, created graphics to make the website user-friendly, and created documentation for future website upkeep.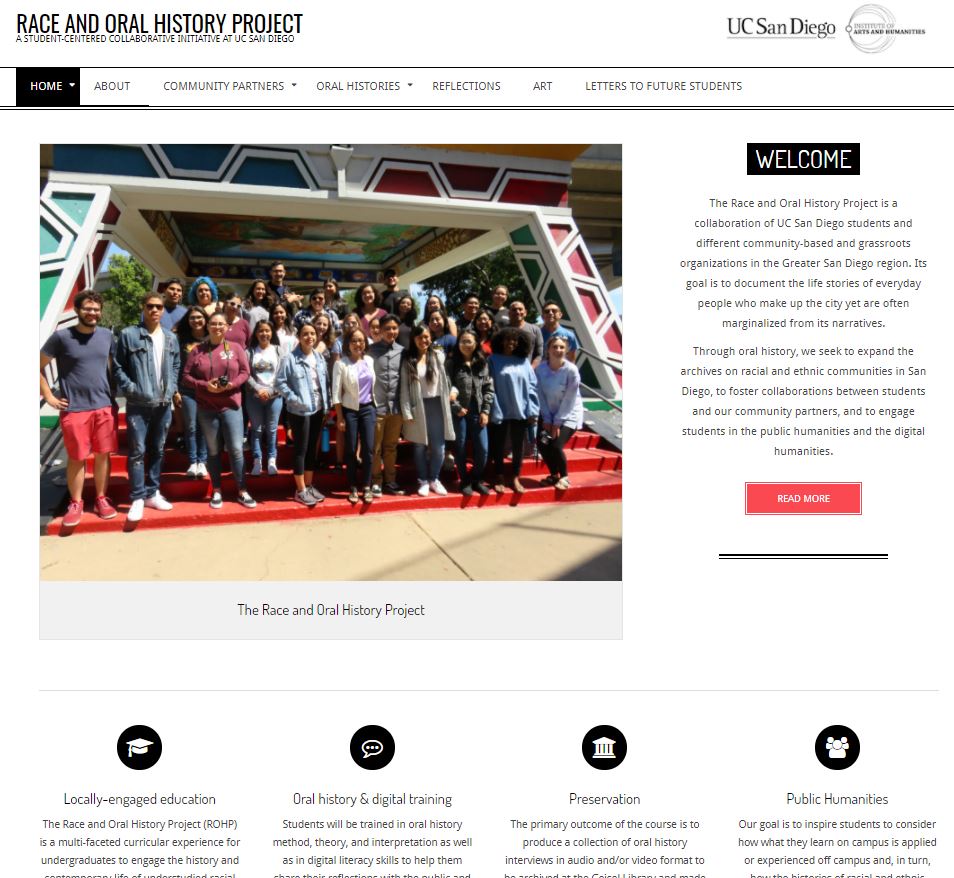 The goal for the website redesign was to create a user-centered layout that featured more images in contrast to the previous website layout which was more text based. Creating an image based website affords easier navigation and brings oral histories to life. Aside from this, the team re-organized the navigation to present a more simple and streamlined navigation menu featuring information about the project, the team, the oral history themes, our community partners, and the Race & Oral History course.