I studied abroad in Madrid last summer on a Global Seminar and my favorite moments while abroad would be riding the metro. Madrid had many different sub cities and you can see all of them by riding the metro. I remember the whole metro system and memorized the same announcements as the conductor each metro ride towards halfway into my trip. The metro card was essential and probably one of the best investments for anyone looking to travel in Madrid.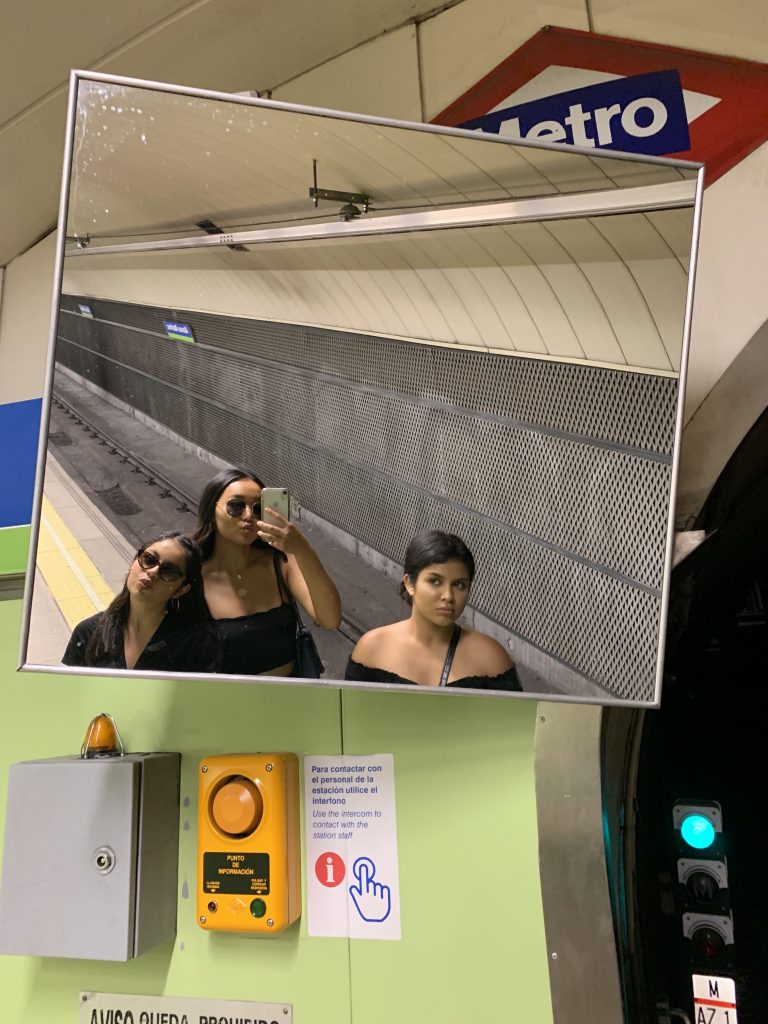 I remember going to Puerta de Sol and felt like a tourist in Spanish New York City. I remember walking around this stop to numerous souvenir shops, menu del día specials, and seeing tourists taking as many photos as possible.  Next stop, I would ride the metro to Canal, a suburban portion of Madrid, to go to my apartment. This area had great parks, local food spots, and a lot of families.
Stop Santo Domingo was a great street for all the shops. In July, all the stores have a huge summer sale.  If you wanted to go to the Sunday flea market, El Rastro, you can go to stop La Latina. This is a must see! Make sure to go earlier in the morning. I found some vintage pieces and souvenir gifts for my friends and family. To go see the hippy and more artistic part of Madrid, I would go to stop Tribunal.  
The list goes on and on about how all these stops led to great stories to tell. I would have never guessed that something as simple as the metro would be one of my favorite moments abroad. Cheers to Madrid's Metro for one of the best summers!