How to add/change a profile picture
Log into KNIT.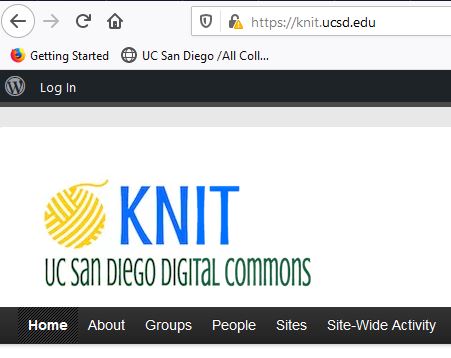 Hover over your name and click "Edit Profile".
Once on your profile, select "Change Avatar". 
Once on your profile, use the "Select your file" button or "Take Photo" button to upload an image from your device to change your avatar/profile picture. 
How to edit profile and biographical information
Next, navigate back to the top (upper left hand corner) of the website, and select "My Sites" on the left hand navigation, then select "Profile" .
Under the profile section, you can change your first and last name, display name, nickname, and email address.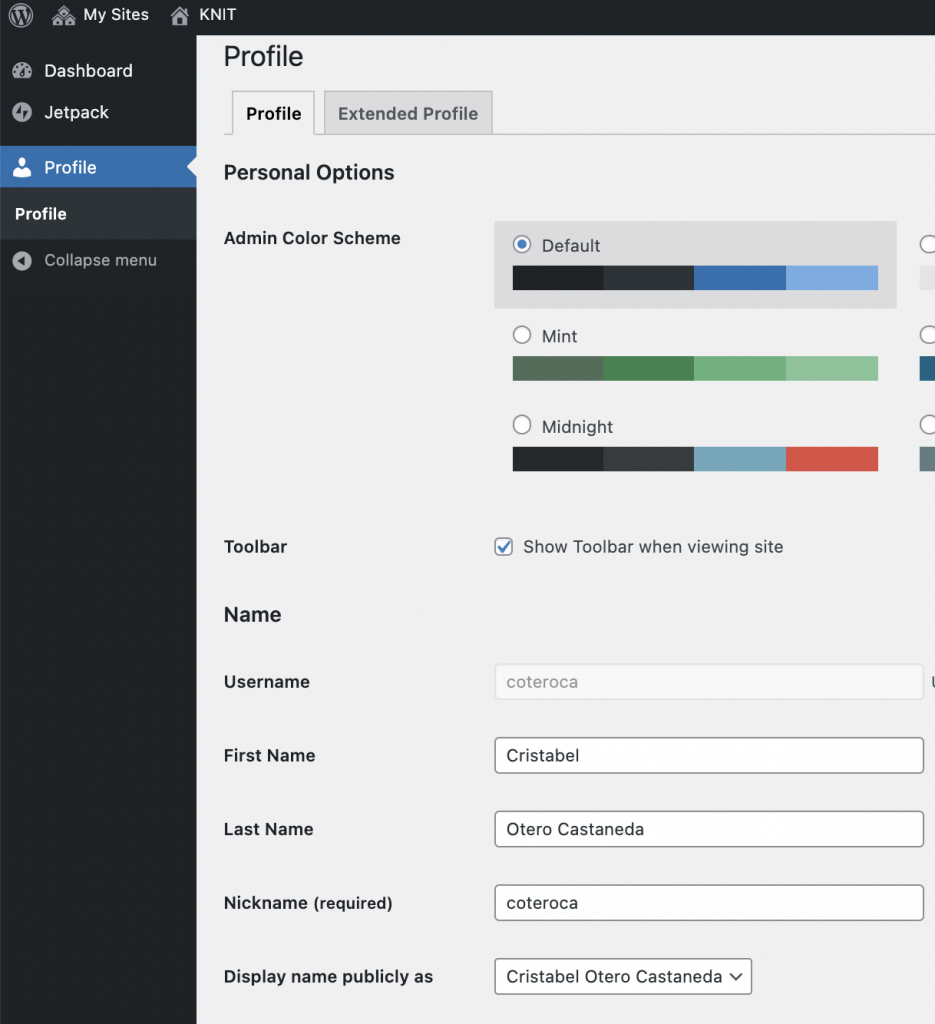 Scroll down on this same page to the "About Yourself" section and in the "Biographical Information" subsection, you have the option to add a bio/description of yourself.
After adding your bio, scroll down on the same page and click on the "Update Profile" button to make sure all changes are saved. Your profile picture and bio will now display with your posts in the Author Info tab.