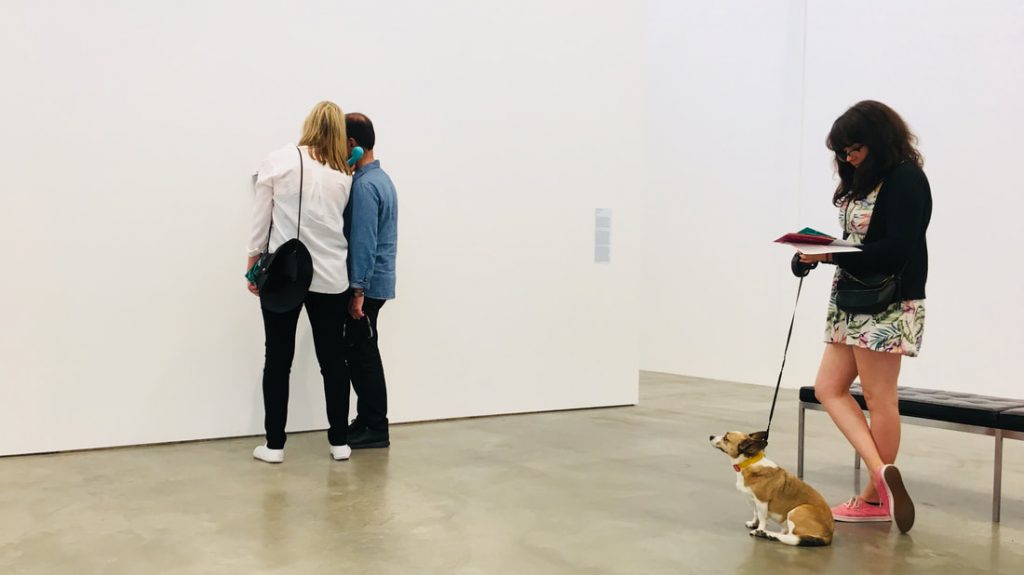 Hello all! My name is Lea Kolesky and I am a transfer student majoring in History. My region of emphasis is the United States and my research interests include gender, race, class, and culture; my Senior Honors thesis will be centered around the intersection of these issues at San Diego's 1915 Panama–California Exposition. I am a native Floridian who has lived in Southern California for five years (I still miss the Atlantic Ocean). I love French New Wave cinema, I take my coffee black, and I always have too many books on my nightstand. I live in North Park with my partner, Mark, and our two dogs, Penny Lane and Otis. Before transferring to UCSD, I worked full-time as a Records Coordinator for LexisNexis in Irvine, CA. I hope that my experience obtaining, reading, disseminating, and archiving police reports for nearly four years will come in handy for the analysis of kiap patrol reports.
Growing up in South Florida, my best friends were members of the Caribbean and Latin American diaspora. Being immersed in cultures so different from my own secular Jewish-American upbringing shaped me in ways that I am still coming to understand. My personal experiences have lead to my academic interest in the often complicated processes of cultural adaptation, persistence, and exchange. I am also fascinated by the many forms of cultural appropriation and exploitation in America, particularly the tiki culture that has thrived since the 20th century.
I was raised by a single father who never finished college but always held education in high esteem. Travel was also important to him and family vacations became our version of field trips. Destinations varied but would always enrich me in some way. Tours of plantations and civil rights monuments in the South, for example, showed me the importance of nuance and accuracy in public history. I was able to see first hand the widespread influence of European colonization in places like Jamaica, the Virgin Islands, and the Bahamas. My respect and appreciation of indigenous cultures stem from early experiences at the Seminole and Miccosukee Reservations, fascinating locations where I was able to see native populations protect and control their own historical narratives. Learning interesting things in exciting new places and meeting people across all walks of life has made me a more curious, empathetic, and open-minded person. My positive experiences at places like historical sites, museums, and libraries absolutely shaped my academic path and career goals. As someone who has experienced a multitude of financial and emotional hardships, I am also very concerned with issues surrounding the control of knowledge and accessibility for underprivileged or otherwise underrepresented groups.
Although my father passed away in 2007, there is no doubt that the passion he instilled in me for both learning and travel remains strong: I am currently planning on studying abroad in Paris and London during the Spring of 2019. I think that this practicum will be a great preparation for a course I will be taking in Paris on the lasting impact of French decolonization.
I have studied about the history of European colonialism in Africa and the Americas, but I have admittedly limited knowledge about the colonial projects undertaken in Papua New Guinea. I will be curious to see how the various colonies that I am familiar with will compare as I learn more about PNG. In general, I am really excited to gain extremely useful and practical experience while gaining a better understanding of this intriguing and seemingly deeply misunderstood region.