Follow these instructions to start using the Race and Oral History website:
Sign up for KNIT using your Active Directory credentials at https://knit.ucsd.edu/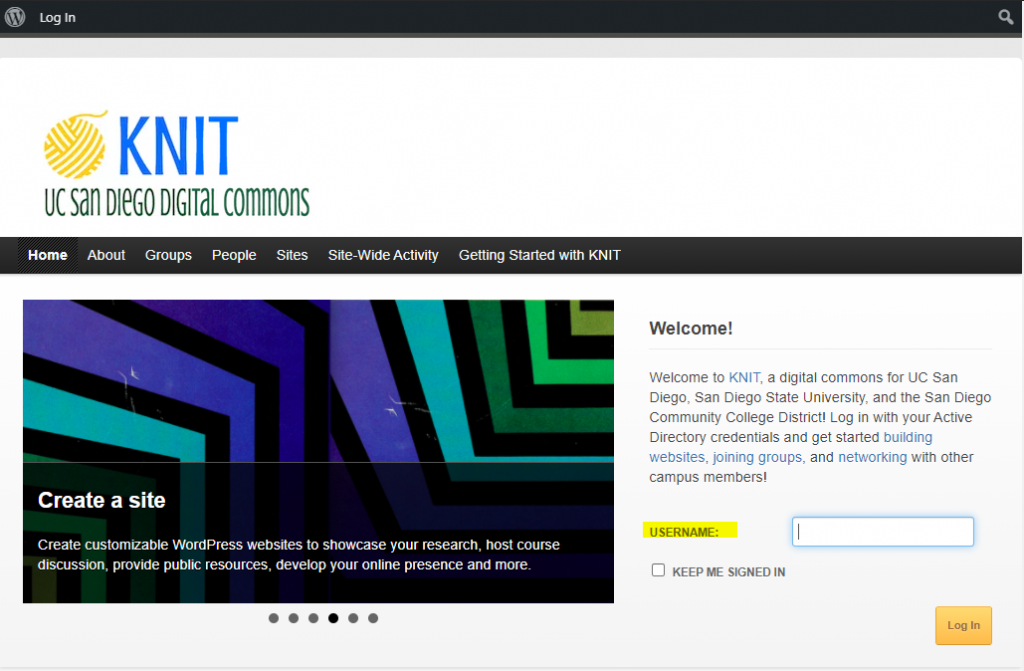 *Trouble? Make sure you are using your Active Directory credential and not your PID. Your Active Directory credential is typically the first part of your UCSD email rather than your entire email address (i.e. firstpart@ucsd.edu) and your email password.
Once logged in, go to the group page and select "Request Membership."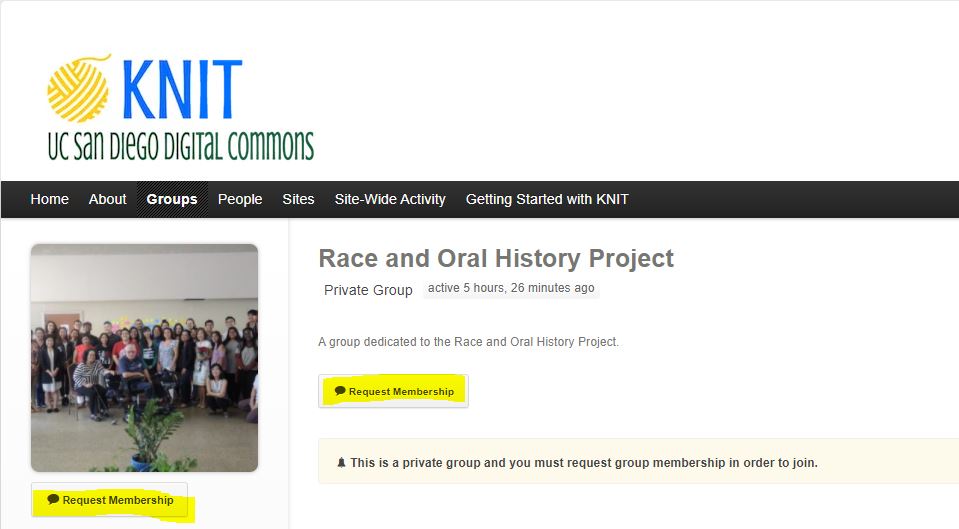 Once the administrator approves, you will have access to the site: https://knit.ucsd.edu/rohp/