---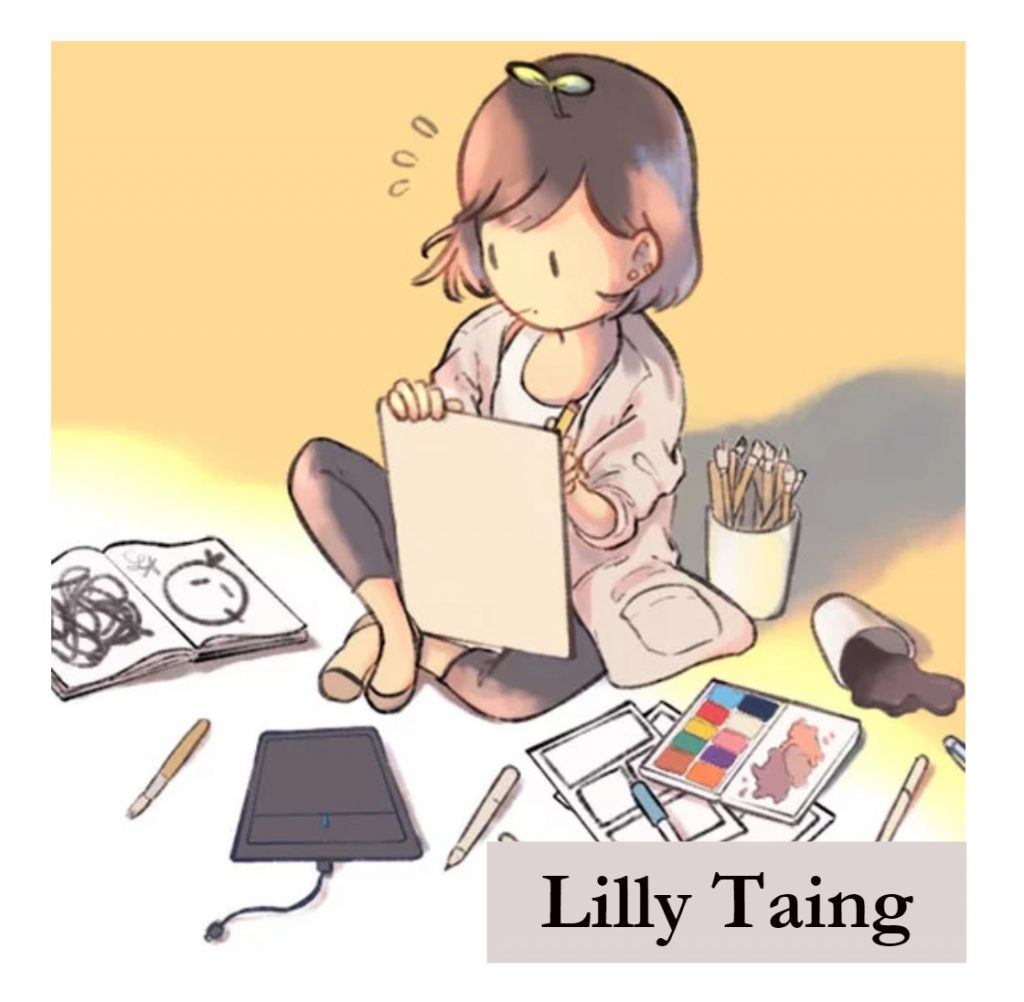 Lilly has contributed to Comics for Choice, CORPUS: A Comic Anthology of Bodily Ailments, Dirty Diamonds, and a few other publications.
Below are the responses from Lilly Taing's interview with Legacies Staff:
Tell us a little about yourself. Where you were born, how do you identify yourself, and what are some things you enjoy.
I am a self-taught comics artist and illustrator and a current first-year medical student. I am also a first-generation Chinese-Cambodian American who was born and raised in Los Angeles county. My parents are former refugees of the Khmer Rouge which has played a significant role in shaping my convictions and commitment to advocating for human rights and social justice in my work. Aside from my academic pursuits and art, I love food and cooking, anime/manga, and going on adventures.

How did you get into illustrating or writing?
My urge to draw is the same urge you get to breathe. When I was younger, I got placed in speech therapy and my therapist recognized that I liked to draw and used it to help me improve my communication. I have been drawing all my life and it is how I process my emotions, thoughts and experiences.

What do you hope readers/people will gain from reading/seeing your work? (What do you want people to take away from your work?)
My childhood was filled with plenty of hard lessons and frustrations that I did not depict in my comic. Overall, I am grateful for these experiences and what they have taught me and how they have made me into a stronger person. I hope others can reflect on their own childhood and even with their hardships, find things to be grateful for and be amazed at how far they have come.

What is your definition of being AsAm, if you have one?
That's a really hard question and I don't really have a definition of being Asian American. It's defined by so many different experiences and histories that I can't really find the words to encompass all of them. I think if people are looking for a definition of being Asian American, this anthology would be a good start.

What does writing/illustrating for this anthology mean to you?
In the past few years, I have been reflecting a lot more on my Asian American identity. I have always struggled with wanting to share my experiences of coming to terms with what being Asian American and being a child of refugees and of a mixed ethnic background is like, because I often felt out of place in the Asian American community. Illustrating for this anthology is another step towards processing how my childhood has shaped who I am today and accepting that my story adds to the rich, diverse experiences of Asian Americans everywhere.

What food/drink most reminds you of home/childhood? Why do you think food is so important to Asian American culture?
There are so many foods like egg rolls, coconut agar jelly, num chak kachan, donuts, that remind me of home and my childhood. I grew up watching my grandmother and mother make them or would buy them at the supermarket. Food is more than just something you consume for energy. It is filled with the childhood memories of seeing family members prepare these dishes with time, effort and care, and of countless conversations had around shared meals and being in each other's presence.