The Rancho Bernardo Study (RBS) was founded by Elizabeth Barrett-Connor, MD, in 1972 as a population-based heart disease risk factor screening survey of residents of the community of Rancho Bernardo, California. This study was part of the nation-wide Lipid Research Clinic (LRC) Prevalence program, a multi-centered collaborative study funded by the National Heart, Lung and Blood Institute.  All Rancho Bernardo residents aged 12 and older were invited to participate in the free examinations that were conducted in a trailer in a supermarket parking lot. If parents brought younger children, they were screened as well. In addition to the cardiovascular disease risk factors that were measured at this visit as part of the LRC study, Dr. Barrett-Connor added a couple of pages of extra questions about health history and behaviors and measured fasting glucose levels from the blood samples. This enabled her to obtain separate funding to continue to study the participants at her site, to learn more about diabetes as a risk factor for cardiovascular disease. This marked the beginning of the longitudinal Rancho Bernardo Heart and Chronic Disease Study, which evolved into the Rancho Bernardo Study of Healthy Aging, as research interests broadened to encompass additional aspects of aging beyond disease.
This study would not have been possible without the active support of the community and the participants. Community leaders provided the space for Dr. Barrett-Connor to set up her mobile clinic and provided census data so that she could determine the response rate of the study.  Approximately 82% of residents aged 30 to 79 years of age enrolled at the start of the study. Not only did residents participate in the study, many also volunteered to help collect the data at the mobile clinic. And, of major importance to a longitudinal study of health aging, they continued to participate.  A large number of participants came to almost all of the research clinic visits and responded to most of the mailers during their years in the study. This is truly a remarkable group of dedicated people, whose participation in this study led to significant advances in public health. The RBS investigators are grateful for the support of the Rancho Bernardo community and the dedication of the RBS participants.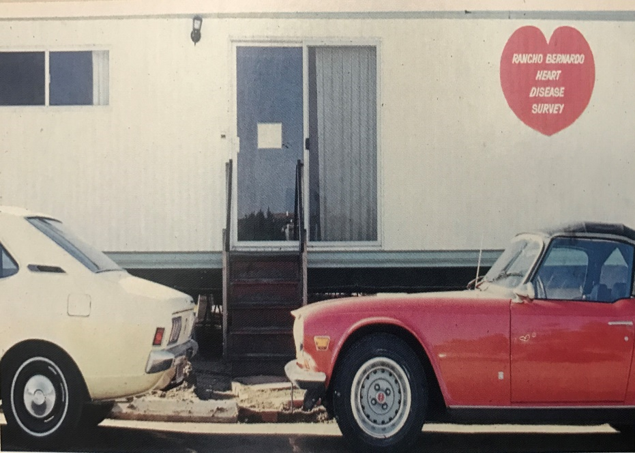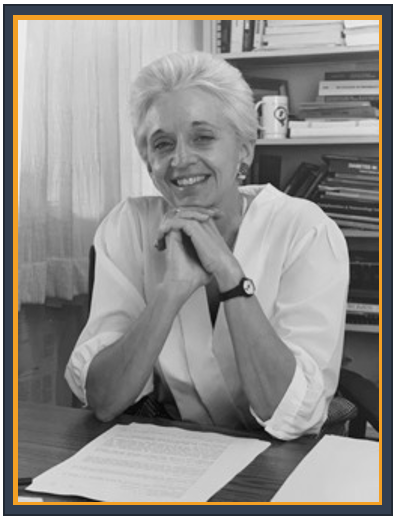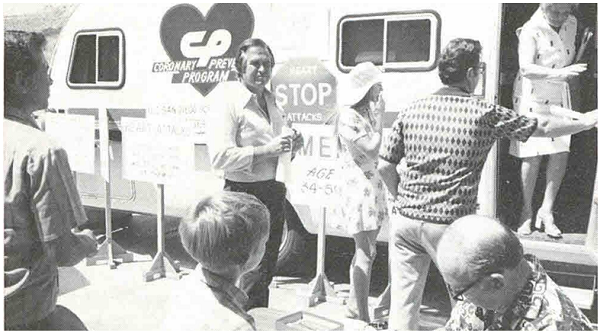 The Rancho Bernardo investigators were invited to talk about the Rancho Bernardo study and its important contributions to public health at a meeting of the Rancho Bernardo Historical Society in March, 2019. Many members of the audience were participants of the study since the very beginning.