The Rancho Bernardo Study (RBS) was founded by Elizabeth Barrett-Connor, MD, in 1972 as a population-based heart disease risk factor screening survey of residents of the community of Rancho Bernardo, California. This study was part of the nation-wide Lipid Research Clinic (LRC) Prevalence program, a multi-centered collaborative study funded by the National Heart, Lung and Blood Institute. All Rancho Bernardo residents aged 12 and older were invited to participate in the free examinations that were conducted in a trailer in a supermarket parking lot. If parents brought younger children, they were screened as well. In addition to the cardiovascular disease risk factors that were measured at this visit as part of the LRC study, Dr. Barrett-Connor added a couple of pages of extra questions about health history and behaviors and measured fasting glucose levels from the blood samples. This enabled her to obtain separate funding to continue to study the participants at her site, to learn more about diabetes as a risk factor for cardiovascular disease. This marked the beginning of the longitudinal Rancho Bernardo Heart and Chronic Disease Study, which evolved into the Rancho Bernardo Study of Healthy Aging, as research interests broadened to encompass additional aspects of aging beyond disease.
This study would not have been possible without the active support of the community and the participants. Community leaders provided the space for Dr. Barrett-Connor to set up her mobile clinic and provided census data so that she could determine the response rate of the study. Approximately 82% of residents aged 30 to 79 years of age enrolled at the start of the study. Not only did residents participate in the study, many also volunteered to help collect the data at the mobile clinic. And, of major importance to a longitudinal study of health aging, they continued to participate. A large number of participants came to almost all of the research clinic visits and responded to most of the mailers during their years in the study. This is truly a remarkable group of dedicated people, whose participation in this study led to significant advances in public health. The RBS investigators are grateful for the support of the Rancho Bernardo community and the dedication of the RBS participants.
Video: The RBS investigators were invited to talk about the Rancho Bernardo Study and its important contributions to public health at a meeting of the Rancho Bernardo Historical Society in March, 2019. Many members of the audience were participants of the study since the very beginning. See the Video on YouTube or download a PDF of the Slides.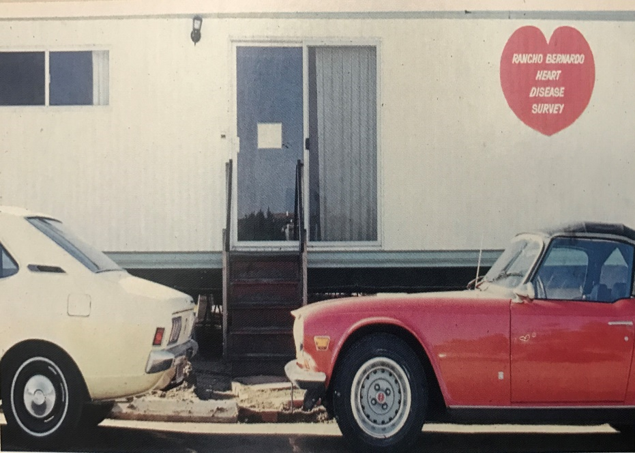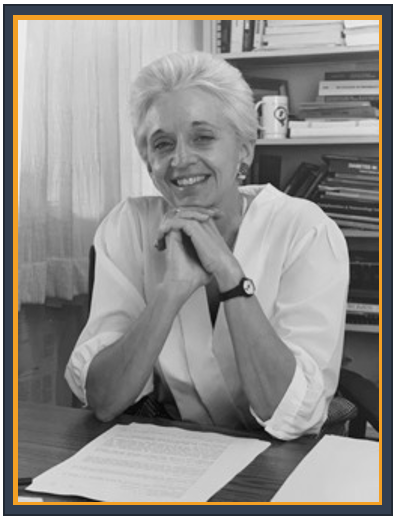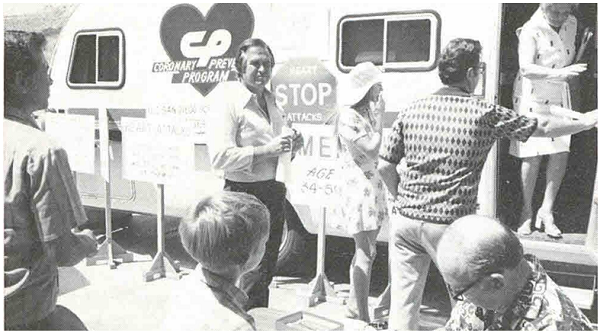 Founder and Director
Elizabeth Barrett Connor, MD FACP, FAHA, Distinguished Professor of Epidemiology
1935-2019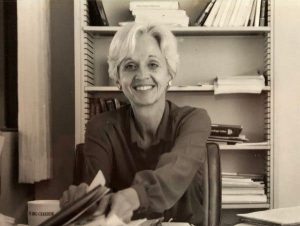 Dr. Barrett-Connor was born April 8, 1935 in Evanston, Illinois. She studied zoology at Mount Holyoke College, then earned her medical degree from Cornell University. She completed an internship and residency in internal medicine at the University of Texas Southwestern Medical Center and earned a diploma in Clinical Medicine of the Tropics from the London School of Hygiene & Tropical Medicine. Her early medical career was as a specialist in infectious disease and an epidemiologist.
In 1970, she moved with her husband Dr. James Connor to the newly formed School of Medicine at the University of California, San Diego. Dr. Barrett-Connor was hired as an assistant professor in Community Medicine. It did not take her long to establish her reputation at UC San Diego. She was invited to be the site director for the nation-wide Lipid Research Clinic (LRC) Prevalence program in 1972, which led to her founding the ground-breaking Rancho Bernardo Study of Healthy Aging.
In addition to founding and directing the Rancho Bernardo Study, Dr. Barrett-Connor served as a principal investigator on many landmark interventional studies, including those that examined the role of estrogens/selective estrogen modulators on cardiovascular outcomes, lifestyle interventions on diabetes severity, and bone-specific medications on osteoporotic fractures. She was president of the Epidemiology Section of the American Public Health Association, the Epidemiology Council of the American Heart Association, the Society for Epidemiologic Research, and the American Epidemiological Society. She was a member of the Institute of Medicine (IOM), and a Master of the American College of Physicians (ACP).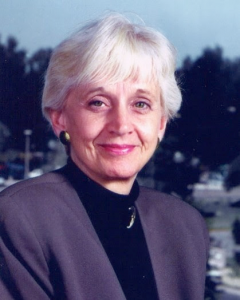 Dr. Barrett-Connor was the recipient of numerous awards throughout her career including the 1998 NIH Award for Outstanding Work in Gender Differences in Osteoporosis; the 2009 Osteoporosis Foundation Living Legacy Award; the 2012 Epidemiology and Prevention Mentoring Award; the 2013 Women in Epidemiology, and the Endocrine Society Mentoring Award. In 2018, she was awarded the prestigious Fred Conrad Koch Lifetime Achievement Award by the Endocrine Society for her contributions in endocrine physiology and the role of hormones in disease pathogenesis. The Endocrine Society stated "Elizabeth Barrett-Connor, MD, has made paradigm-shifting contributions in endocrine physiology and the role of hormones in disease pathogenesis (focus on gender differences) in cardiovascular disease, diabetes, osteoporosis, and breast cancer. It is hard to imagine the existence of any other individual whose work reflects such staggering impact. The hallmarks of Dr. Barrett-Connor's enduring success — a driving quest for the truth, rigorous scientific discipline, and a joyful passion — have infused every aspect of her career, whether as investigator, lecturer, teacher, or mentor. She has helped make women more visible in the endocrinology field, not by example of her own shining star, but by her constant recognition of light coming from others."
Dr. Kay-Tee Khaw, who trained with Dr. Barrett-Connor during the early years of the Rancho Bernardo Study, before becoming a professor at Cambridge University, wrote a tribute to Dr. Barrett-Connor in Diabetes Care (April, 2019), saying "When asked what her motto or philosophy of life was in an interview for her local newspaper, the La Jolla Light, Elizabeth Barrett-Connor's response was that she did not have any one particular philosophy so much as an attitude: 'My defining principle is that I am a pathological optimist.' Boundlessly curious, fearless, challenging, inspiring, and great fun to be with are some of the words her colleagues and mentees might use to describe her."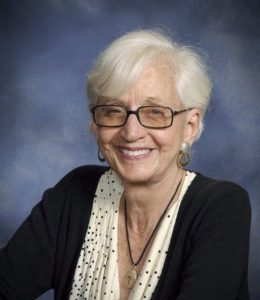 Her obituary in the San Diego Union Tribune described her as a "physician-scientist whose gift for recruiting patients and asking them insightful questions led to one of the longest, most influential health studies in U.S. history". The study they were referring to is the Rancho Bernardo Study. When asked by the La Jolla Light what she considered to be her crowning accomplishment, she stated: "That would have to be the Rancho Bernardo Study. That's made my entire career and a lot of other people's careers. The data just keeps coming in. Of course, we owe that success to the Rancho Bernardo participants. They're still answering my letters after 37 years. It's really a remarkable group of dedicated people." (La Jolla Light, 2009).
Elizabeth Barrett-Connor's unparalleled contributions to advancing public health live on through the wealth of data collected as part of the Rancho Bernardo Study. That data is being shared here so that her efforts, as well as those of the Rancho Bernardo study co-investigators and participants, can continue to inform public health science for years to come.